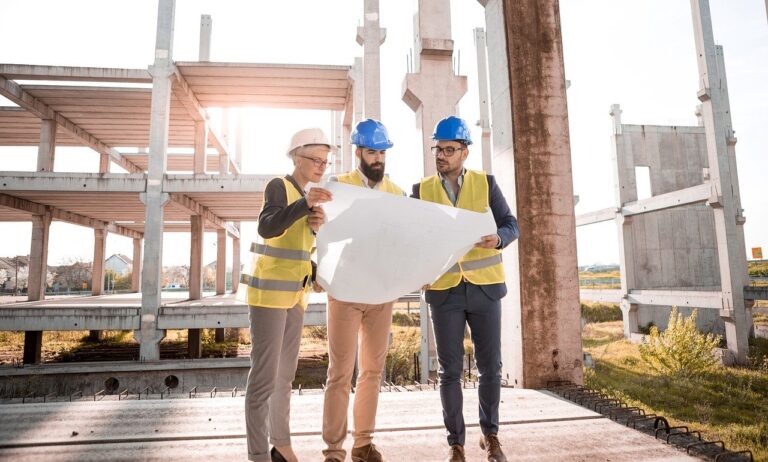 Your #1 General Contractor in Chicago
We are a general contractor that provides upscale construction, remodeling and design services for residential and commercial projects.
I love working with the CB team - I refer clients who are looking to rehab a newly purchased home, build a house from the ground up, or renovate a home before selling. They even help design and offer advice on timeless yet trending finishes. They take great care of my clients from start to finish, offer fair pricing, timely service and quality work. They are the best of the best!
CB Construction & Design: Chicago's Top General Contractor
Finding someone you can trust to take full control of a project can be a difficult task. You want to feel confident that you will be 100% happy with the final results, and so do we! Here at CB Construction & Design, our top priority is helping you turn any project idea you have into a reality.
Since 1973, we have worked hard to be everyone's first choice when they think of hiring a general contractor in the Chicago area for their new construction or remodeling projects. Our highly-trained team works closely with each customer throughout the process to ensure the project is executed safely and efficiently. 
Are you tired of trying to hire multiple contracting companies to complete your project? As a full-service general contractor, we will take care of everything required to complete your new construction or remodeling projects. 
We will cover the project's planning, budgeting, coordinating, and supervising to ensure it is all done correctly. Our team of designers, architects, and craftsmen are all expertly-trained to ensure the best work quality and experience. 
The Steps Of Our General Contracting Process
As the general contractor, we will be taking full control of the project to ensure you get your desired results. With each project, we will follow a step-by-step process to understand your vision and will plan accordingly. 
The process of each project with us will be: 
Consultation – To start, we will do a consultation to assess your needs and review the existing facility if it is a remodeling project. We will be paying close attention to every detail to understand your needs fully.
Planning the Project – Now, with your wants documented, we can now create the site plan, building elevations, and floor plan. We will work closely with talented architects to draw up the perfect plan. 
Meeting with You – With the plan all set in place, we will then speak to you and let you see what the plan looks like for the project. You will be able to review all of the design elements in the preliminary design. 
Assess Local Building Codes – We will speak with local building code officials to ensure the project is 100% compliant and assess if there are potentially any requirement issues. 
Developing a Budget- We will assess the costs of using the highest-quality materials while also offering the fairest price possible. 
Send the Formal Proposal – We will bring all of what we gathered to the table for the final step. You will get a detailed overview of the project, including the drawings, schedule, and costs associated with the project. 
Frequently Asked Questions
What Type Of New Construction Services Do You Offer?
As A Fully-Certified General Contractor, We Can Handle Any Project You May Need. We Work In Building Residential And Commercial Spaces, And No Project Will Be Too Difficult For Us To Handle. 
Each project we manage will be ensured to follow local building codes, and we will coordinate with our team of builders for the quickest and most cost-effective building process. After it's all said and done, you will have a residential or commercial space you can be proud of owning! 
What Can I Expect During The Project?
If you work with us at CB Construction & Design, you can expect to be treated like family. Our motto, "our family is building your family's home," is what we focus on most when interacting with every customer. We will put the necessary care into doing your project with our focus always being: 
Creating a safe working environment

Using high-quality materials 

Creativity and superior craftsmanship

Highly qualified project management

Honesty and transparency through all phases
I Have A Project In Mind, What Should I Do Now?
If you have plans for your latest remodel or newest construction project in Chicago or surrounding areas, you are one step closer to a successful project.
To get started, book a consultation with us, and we will get started creating the plan to turn your vision into a reality. 
Book A Consultation Today.  Call 312-725-0504