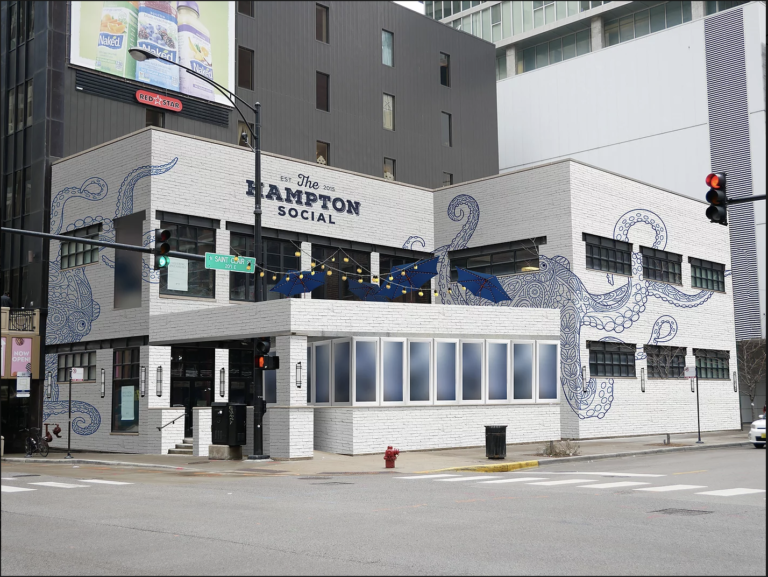 Commercial Construction In Chicago, IL​
We are a general contractor that provides upscale construction, remodeling and design services for residential and commercial projects.
The amount of work that was done for the amount of money we spent was far below what we expected to pay. We both would highly recommend CB Construction and Design to anyone. They can deliver beautiful results in a timely fashion.
Chicago Commercial Construction
If you're searching for a general contractor that you can trust for your next commercial construction project, CB Construction & Design is here for you! With decades of combined construction experience in the Chicago area, we have strived to be reliable and build strong client relationships. 
Major commercial construction projects are complex jobs that involve dozens of builders, material suppliers, and expert planning. Organizing these projects requires first-class commercial construction management—something we have done successfully for hundreds of construction projects.   
As a general contractor, our success depends on building the best team possible for each construction project. Each member of our team, from the construction project managers to the builders, are all highly-skilled. All of the members of our team bring the necessary expertise to complete a construction project effectively.
Full-Service Commercial Construction
When you work with us at CB Construction & Design, we take full control of the commercial project from the initial planning to the execution. Each part of your project will be planned and built by us, ensuring the best results. 
No project is too big for us, with some of the most common commercial construction projects being:
Multi-family real estate includes properties with four or more units, a multi-family property is one of the most in-demand living spaces in the Chicago area today. At CB Construction & Design, each multi-family property is built stylish, functional, and something you can be proud to own. 
Larger-scale multi-family properties like apartment complexes can range anywhere from 6-400 or more units. Our team of project managers and builders have the experience to take on any sized apartment complex.
Having a welcoming office space is crucial for an efficient and productive work atmosphere. Everything from the lighting of the office space to the exterior of the building will impact employees. We build office spaces that will have employees looking forward to Monday.
Warehousing space is very specialized for each client to match their specific needs. That's why we take the time to learn what each client needs to get the maximum efficiency out of their warehousing space.
Chicago's strict local building codes for restaurant construction means it's crucial you choose an experienced commercial construction company. Each of our projects meets or exceeds building standards set by the city of Chicago.
Frequently Asked Questions
Do I Need Building Permits?
Yes, you will need to get building permits before any construction is allowed to take place for your project. We can help you plan for which permits you need to apply for and let you know the others that you don't need. Consult with your local municipal office about what kinds of permits you will need for your commercial construction project. 
How Should I Plan for My Commercial Building Construction?
The process of planning and building your commercial building can be broken up into three simple steps:
Developing a Plan: Once you have picked the location where you plan to have the commercial space built, we will develop the site and building plans.
Financing and Costs:

With the building plan all mapped out, you now need to know the costs that will be associated with the build. This estimated cost will include everything required such as the materials, labor, and equipment.

Finalizing the Plan:

For the final step, we will go over all of the specifics of the project and discuss things such as the timeline, contract terms, and building plans. If all of it sounds right, we are ready to get started!
How Long Have You Been in Business?
CB Construction and Design is a family-owned business that was founded back in 1973. Starting from a relatively small custom home builder operation, we have worked our way up to handle projects of any scale. If you are in Chicago or surrounding areas, choose us for any construction project both big or small.